The Annual General Meeting
The Annual General Meeting is held on a weekday evening in July.
General Meeting agenda items include lake oriented issues such as safe boating, fishing regulations, water quality, water level, boat operator competency requirements, cottage watch initiative, etc. Elections are held every second year (if we are on schedule). We also try to have representatives from the townships, Ontario Provincial Police, Ministry of Natural Resources, and other bodies speak about items of concern to lake users.
AGM Meeting Minutes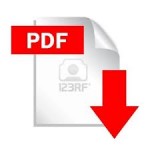 downloads
Executive Meetings
There are usually 3 to 4 Executive Meetings per year, held May to September.
Executive Board Minutes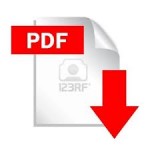 downloads
| | | |
| --- | --- | --- |
| Exec Sep 8, 2017 | Exec Jul 21, 2017 | Exec Jul 7, 2017 |
| Exec Jun 2, 2017 | Exec Sep 8, 2016 | Exec July 19, 2016 |
| Exec June 21, 2016 | Exec May 31, 2016 | Exec Sep 10, 2015 |
| Exec Jul 21, 2015 | Exec Jun 25, 2015 | Exec May 28, 2015 |
| Exec Sep 16, 2014 | Exec Jul 30, 2014 | Exec Jun 27, 2014 |
| Exec May 30, 2014 | Exec Jul 23, 2013 | Exec Jun 26, 2013 |
| Exec May 24, 2013 | Exec Sep 5, 2012 | Exec Aug 8, 2012 |
| Exec Jul 3, 2012 | Exec Jun 28, 2012 | Exec May 26, 2012 |
| Exec Jun 23, 2011 | Exec May 29, 2011 | Exec Jul 27, 2010 |
| Exec May 17, 2010 | Exec  Jul 29, 2009 | Exec Jul 25, 2007 |
| Exec Jun 6, 2007 | Exec Apr 27, 2007 | Exec May 19, 2004 |
| Exec Sep 24. 2003 | Exec Aug 13, 2003 | Exec Jun 26, 2003 |
| Exec Jun 4, 2003 | Exec Aug 15, 2002 | Exec Jun 6, 2002 |
| Exec Aug 30, 2001 | Exec Jun 28, 2001 | Exec May 31, 2001 |
| Exec Aug 17, 2000 | Exec Jul 6, 2000 | Exec Jun 1, 2000 |
| Exec Aug 12, 1999 | Exec Jul 8, 1999 | Exec May 20, 1999 |
| Exec Aug 11, 1998 | Exec Jul 9, 1998 | Exec May 28, 1998 |
| Exec Aug 19, 1997 | Exec Jul 8, 1997 | Exec May 29, 1997 |
| Exec Aug 25, 1995 | Exec Jul 8, 1995 | Exec May 27, 1995 |
| Exec Aug 26, 1994 | Exec Jun 30, 1994 | Exec May 28, 1994 |
| Exec Aug 8, 1993 | Exec Jul 8, 1993 | Exec May 29, 1993 |
| Exec Aug 12, 1992 | Exec Jul 15, 1992 | Exec May 30, 1992 |
| Exec Aug 14, 1991 | Exec Aug 31, 1990 | Exec May 26, 1990 |
| Exec Aug 7, 1989 | Exec May 31, 1989 | Exec Sep 3, 1983 |
| Exec Jun 25, 1983 | Exec Sep 4, 1982 | Exec Aug 29, 1981 |
| Exec Jun 27, 1981 | Exec Aug 4,1980 | Exec Jul 4, 1980 |
| Exec Aug 6, 1979 | Exec Aug 7,1978 | Exec Jul 1,1978 |
| Exec Jul 2,1977 | Exec Sep 2,1976 | Exec Jul 2, 1976 |